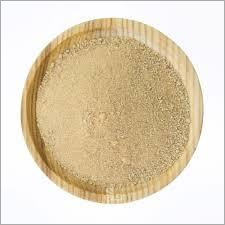 Asafoetida
Product Code : 11
Price And Quantity
Minimum Order Quantity

:

10000
Unit of Measure

:

Kilograms/Kilograms
Product Description
Asafoetida /Hing

An Introduction
Asafoetida is an extremely pungent aromatic spice obtained from the rhizomes of spices 'ferula' or giant fennel. In fact, it is is a hard aromatic resinous gum collected from certain species of giant fennels, plants of the genus ferula. It is available in blocks or pieces as a gum and more frequently as a fine powder, sometimes crystalline or granulated. Asafoetida is commonly used as a flavoring or spice in Persian and Indian cooking or as a condiment to be sprinkled over food after it has been cooked.
It is called devil's dung because of its strong pungent smell due to the presence of sulfur compounds. The word asafoetida is believed to have gotten its name from the Persian word aza
Other Uses of Asafoetida
Because of its extremely pungent and bitter smell, it can be used as a natural pesticide
In magic and mythology, asafoetida is used to gain insight and to banish all negative energy, evil spirits and demons
It is used to invoke male gods, especially those of a phallic nature.
Other names of Asafoetida
Persian : Angustha-Gandha
French : Ferule Asafoetida
Arabic : Tyib, Haltheeth
Sindhi : Vaghakkyani,Vagharni
German : Asafotida, Stinkender Asant
Italian : Assafetida
Spanish : Asafetida
Afghan : Kama-I-Anguza
Indian : Hing, Hingu, Heeng
Tamil : Perunkaya.