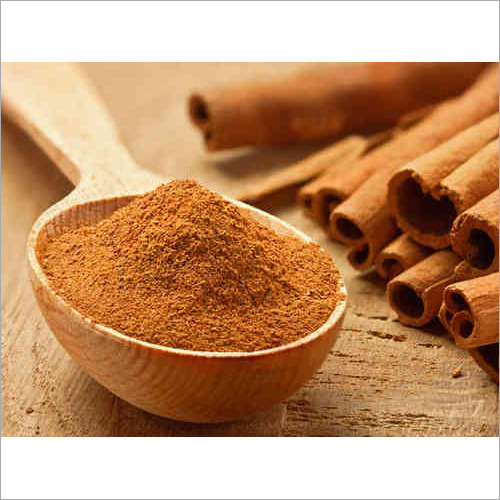 Cinnamon
Product Code : 03
Price And Quantity
Minimum Order Quantity

:

10
Unit of Measure

:

Metric Ton/Metric Tons
Product Description
CinnamonA Brief Introduction
Cinnamon Is A Small Tropical Evergreen Tree Which Grows 10-15 Meters (32.8-49.2 Feet) Tall, Belonging To The Family Lauraceae. The Two Main Varieties Of Cinnamon Are Cinnamomum Cassia And Cinnamomum Zeylanicum, Grown Widely In Sri Lanka, India, Java, Sumatra, The West Indies, Brazil, Vietnam And Madagascar. Its Inner Bark Is Widely Used As A Spice And There Are As Many As 250 Different Varieties Are Found Across The Globe. Due To Its Distinct Odour, It Is Widely Used As An Important Ingredient Of Many Mouth Watering Dishes Of The World
Botanical Description
Cinnamomum Verum, A Tropical Evergreen Tree, Reaches A Height Of 8-17 M In The Wild. It Requires A Warm And Wet Climate With No Extremes Of Heat And Cold. In An Unharvested State, The Trunk Of A Cinnamon Plant Is Stout, 30-60 Cm In Diameter, With A Thick, Grey Bark And The Branches Set Low Down. Cinnamon Shrub Are Grown As Bushes. Its Leaves Are Stiffed, Opposite And Variable In Their Form And Size. The Young Leaves Of The Flush Are Reddish, Later Turning Dark Green Above With Paler Veins.
The Petiole Of Cinnamon Plant Is Usually 1-2 Cm Long While The Size Of Lamina Is Generally 5-18 X 3-10 Cm, Ovate Or Elliptic; Base More Or Less Rounded And The Tip Tends To Be Somewhat Acuminate.
The Flowers, Which Are Arranged In Panicles, Have A Greenish Color, And Have A Distinct Odor. Fruit A Fleshy Ovoid Drupe, Black, 1.5-2 Cm Long When Ripe, With The Enlarged Calyx At The Base.
Cinnamon In Different Languages
English: Ceylon Cinnamon, True Cinnamon
French: Cannelle
German: Ceylonzimt, Kaneel
Italian: Cannella
Spanish: Canela
Chinese: Yook Gway
Indian (Hindi): Dal-Chini, Darchini, Dhall Cheene
Sinhalese: Kurundu
Tamil: Karuvappadai.