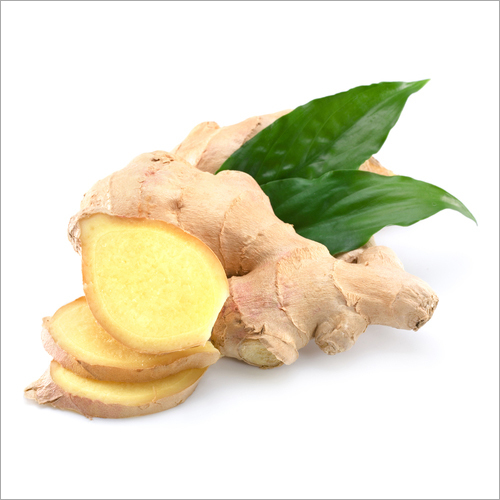 Dried Ginger
Product Code : 07
Price And Quantity
Minimum Order Quantity

:

10000
Unit of Measure

:

Kiloampere/Kiloamperes
Product Description
To meet the diverse requirements of our clients, we are affianced in offering quality approved Dried Ginger. The provided ginger is an excellent culinary spice which is used for improving digestive system, reducing nausea and curing common cold. The provided ginger is dried and hygienically processed under appropriate condition. Moreover, the offered Dried Ginger can be purchased by our esteemed patrons at pocket friendly rates.
Features:
Strong flavor
High medicinal value

Natural aroma
Safe to consume

Ginger

Ginger, Or Zingiber Officinale, Is A Perennial Plant Having Thick Branching Aromatic Rhizomes And Leafy Reedlike Stems. For Centuries, Ginger Has Been Widely Used As A Spice Throughout The World, Especially In Asian Countries. A Native To China And India, This Plant Is Widely Cultivated In Southeast Asia, West Africa, And The Caribbean. It Needs A Minimum Annual Rainfall Of 150Cm, Temperatures Of 30°C Or Over, A Short Dry Season And A Deep Fertile Soil. Known For Its Slightly Biting And Hot Flavour, This Spice Is Widely Used In Preparing Gingerbread, Ginger Ale, Gingersnaps And Asian Dishes. It Adds Delicacy To The Dish By Its Rich, Sweet, Warm And Woody Aroma.

Ginger Paste In Combination With Garlic And Onion Is Widely Used In Preparing Almost Every Meat Dish By The Indians And The Pakistanis. It Is Also Used As A Flavouring Agent To Add More Warmth In Tea. It Takes Its Name From The Sanskrit Word Stringa-Vera, Which Means "With A Body Like A Horn", As In Antlers.

Ginger In Other Languages

French: Gingembre
German: Ingwer
Italian: Zenzero

Spanish: Jengibre
Burmese: Cheung, Chiang, Jeung
Indian: Adruk (Green), Ard(R)Ak(H) (Green), Sont(H) (Dried)

Indonesian: Aliah
Japanese: Mioga, Myoga, Shoga
Thai: K(H)Ing (Green).

Spice Description

Often Termed As Ginger Root Ginger Is Actually A Rhizome. It Is Available In The Following Forms:

Fresh Ginger: The Whole Raw Roots Are Referred To As Fresh Ginger. It Has A Pale Yellow Interior And A Skin Varying In Colour From Brown To Off-White. It Can Be Grated, Chopped, Or Julienned For Use
Dried Ginger: This Form Is Usually Found In Whole Fingers And Also In Slices. It Is Usually Soaked In Recipe Liquid Before Using
Pickled Ginger: It Has The Root Sliced Paper-Thin And Pickled In A Vinegar Solution. Also Referred As Gari Or Beni Shoga In Japan, This Form Often Accompanies Sushi, And Is Served To Refresh The Palate Between Courses
Preserved Ginger: Preserved Or Stem Ginger Is Made From Fresh Young Roots, Peeled And Sliced, Then Cooked In A Heavy Sugar Syrup. This Form Of Ginger Is Generally Used As A Confection Or Added To Desserts, And It Is Especially Good With Melons. It Is Soft And Pulpy, But Extremely Hot And Spicy
Crystallized Ginger: Also Referred As Candied Ginger, This Ginger Form Cooked In Sugar Syrup, Then Air Dried And Rolled In Sugar. It Is Commonly Used In Desserts And Can Easily Be Made At Home
Ground Ginger: Also Referred To As Powdered, This Form Of Ginger Is Quite Different Than Fresh, And Is Widely Used In Sweets And Curry Mixes.